Take it Home
Artworks are available as lovingly made prints as well as personalised versions, with parts of your own life added to the story. Inquire for the original drawings. Plus, Leon occasionally creates fully commissioned pieces.
90 x 90 cm. What would happen if all of Beijing was invited to one opera house to became the performers, musicians and audience? Here's the joyously absurd answer..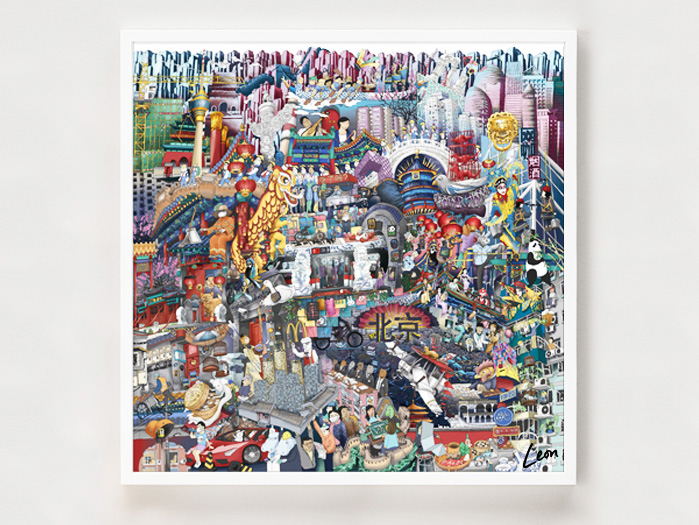 Beijing Technicolour Dream Coat
80 x 80 cm. Brimming with the glorious buzz of the city from its flying tuk tuks to its eternal lions.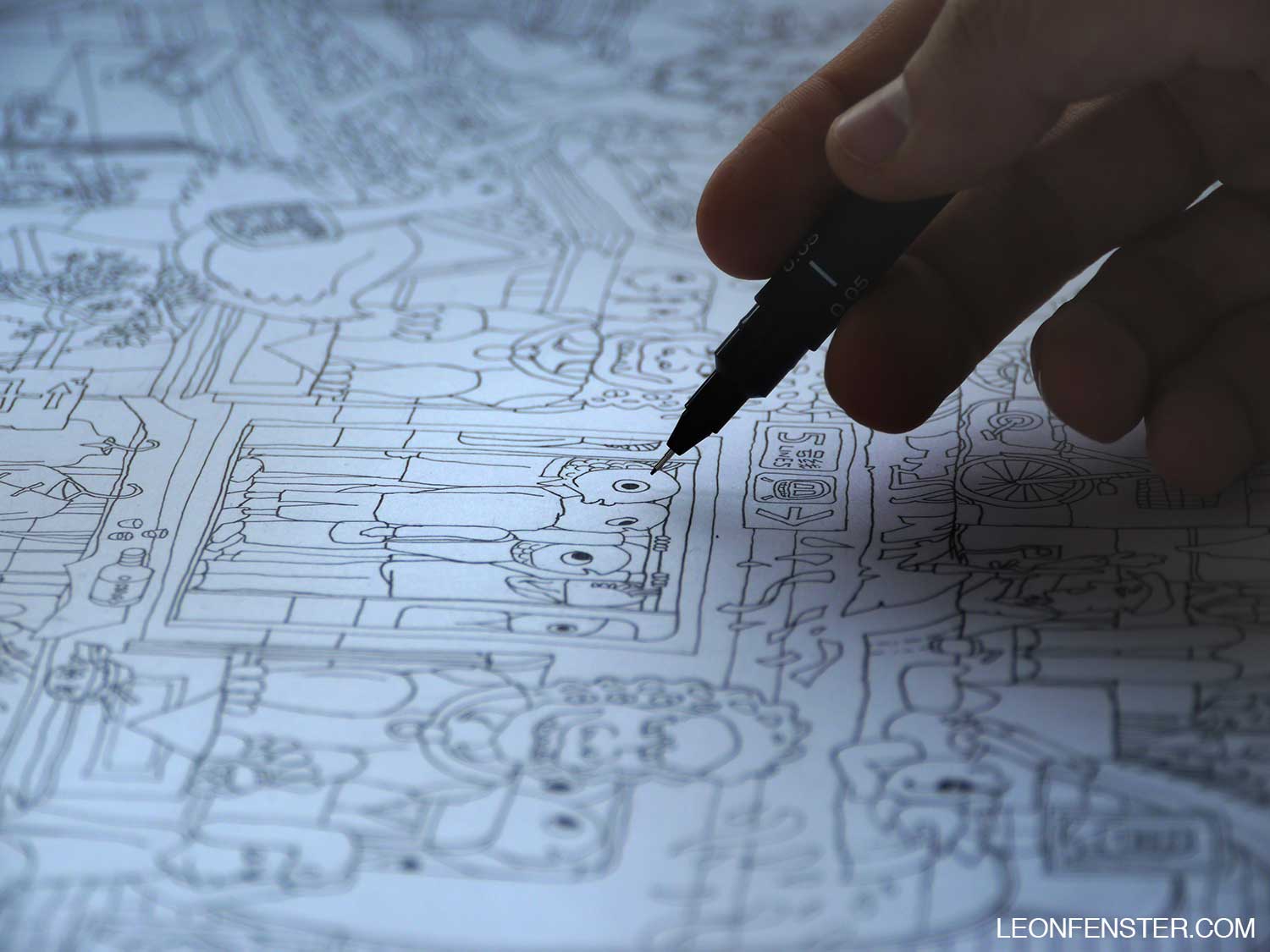 90 x 90 cm. Explore the city's Past, Present and Future. Said one explorer: It is "like a treasure hunt...that we will treasure in our home for a long time!"
Commission Your Own Story
Leon occasionally applies his way of drawing the world to personal narratives, whether your family's life in a city, an organisation's history or a visual memoir.
90 x 90 cm. The Story of the Haggadah as you've never seen it.